2020/08/12
In this CEO Update from Doug Ettinger and a video message from Chief Customer and Marketing Officer Rod Hart, they share a snapshot of Canada Post's volumes in July and talk about what this means for employees and the company.
Our business in July
Dear Colleagues,
The COVID-19 situation continued to evolve in July and have significant impacts on our people, network and customers. As governments carefully loosened restrictions across Canada, retailers adjusted their operations and consumers altered their shopping behaviours. Our employees were nimble and adapted to the changing circumstances to continue serving Canadians as needed. The strong growth in parcels continued, but at a slower rate than in June, which helped us clear through the backlog. With additional businesses across the country reopening and advertising more, Direct Marketing volumes are slowly coming back.
These approximate figures provide a snapshot of our volumes in July, compared to July of last year: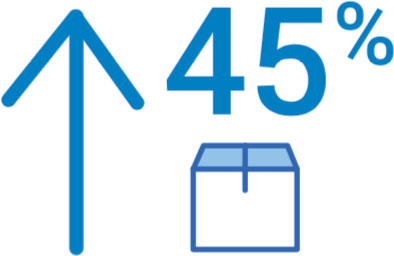 Domestic Parcels volumes increased approximately 45 per cent compared to July of last year. The overall growth in parcels in July was less than what we experienced in June, as more businesses opened their doors and Canadians shopped more in store. The slower growth enabled us to make excellent progress in clearing through the backlogs and reducing delays for our customers. While we expect strong growth in domestic parcels to continue, the reopening of businesses and easing of restrictions will reduce the growth to more manageable levels than what we experienced in May and June.
Lettermail volumes declined about the same amount in July as what we saw in June. The decrease is still larger than what we were seeing before COVID-19. We expect the ongoing impact of COVID-19 will continue to negatively affect Lettermail volumes. We are seeing higher erosion in the telecommunications and utilities sector, as they significantly increased their push for digital conversion of customers during COVID-19.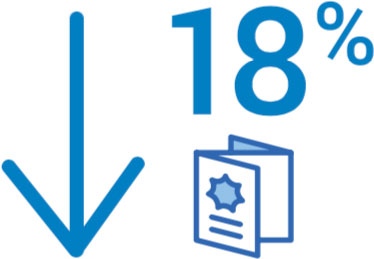 Direct Marketing volumes are slowly returning as more businesses open their doors and communicate with their customers. The 18-per-cent decline in July is a significant improvement from the 37-per-cent drop we experienced in June. Quick-service restaurants, real estate, automotive and financial institutions contributed to the increased volumes, while the retail and travel industries remain soft. Direct Marketing, such as Neighbourhood Mail, is important for large and small businesses as they slowly recover. We expect Neighbourhood Mail volumes to continue to climb over time.
We also continue to feel the impact on our network and operations from the large number of inbound international parcels arriving in Canada, especially in Vancouver. The enormous volumes are due to a backlog of orders that had built up in recent months when there was a lack of planes to move the parcels to Canada by air. We are working with the Canada Border Services Agency and making good progress in reducing the backlog, but still have work to do.
I'm incredibly proud of your efforts over the last several months to support Canadian businesses, shoppers and communities when they needed us most. You provided a critical service to Canadians during an extraordinarily difficult time and will continue to be counted on to deliver important parcels, letters and advertising to customers in the months ahead. Retailers and consumers will continue to adapt to the evolving circumstances, but one constant is your unwavering dedication to serving Canadians.
Thank you for all you're doing to stay safe as we continue to work through COVID-19. The safety of employees, customers and communities will remain our highest priority going forward.