2020/07/08
In this CEO update and in a video message, Doug Ettinger shares a snapshot of the business results in June and talks about what this means for employees and the company.
Our business in June
Dear Colleagues,
In June, we continued to see the enormous impact of COVID-19 on our business and across our network, although the trends began to shift a bit as businesses reopened and consumers changed their shopping behaviours.
We began to see domestic parcel volumes slowly come down to a "new normal," as stores opened up again in many parts of the country. While parcel volumes remained near record-high levels in early June, the lower growth levels experienced later in the month are giving us an opportunity to catch up on the backlog.
These approximate figures provide a snapshot of our volumes in June, compared to June of last year:
Domestic Parcels volumes increased approximately 75 per cent compared to June of last year. The overall growth in parcels in June increased compared to May. But we actually saw volumes slowly begin to decrease in the last few weeks of June, as businesses began to reopen their doors to shoppers. We put in place measures with large parcel customers to help manage the enormous volumes in late May and early June. These measures, combined with the great work by employees in processing and delivery, are helping us clear through the backlog of parcels and reduce delays experienced by customers.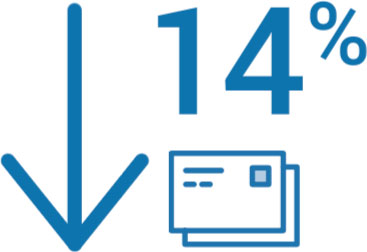 Lettermail volumes declined around the same amount in June as what we experienced in May, but the decrease is still larger than what we were seeing before COVID-19. While businesses are beginning to reopen, we expect mail volumes to continue to be negatively affected by slower-than-normal economic activity.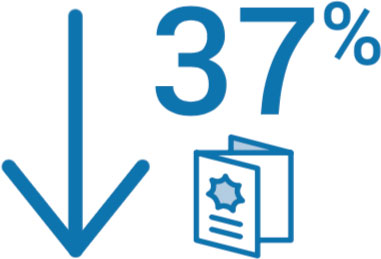 Direct Marketing volumes have slowly started to pick up as businesses want to communicate more with their customers. Over the coming weeks we will see more of our Direct Marketing customers return and count on us to deliver important messages to their customers and key markets. We do expect them to return cautiously, however, as they balance continued COVID-19 restrictions that are affecting store traffic, order fulfilment and overall economic uncertainty.
Another impact we experienced in June was a surge of international parcels arriving into the country on container ships and transport trucks, due to a backlog of orders and a lack of planes to move the parcels by air. These increased volumes, along with how they are being moved, are posing unique challenges to Canada Post, resulting in short-term delays for customers. As international air shipments slowly increase, we expect to see shipments begin to normalize, further helping our efforts to reduce delays.
Through all of this, our employees have persevered. What you've accomplished over the last three months is remarkable. Thank you for your incredible dedication to serving Canadians when they needed us most. Their appreciation has been reflected in the many letters I've been receiving and the videos Canadians have been posting on social media.
I deeply appreciate your unrelenting commitment to protecting yourselves, your colleagues and customers. I promise to continue to keep you posted on how COVID-19 is affecting our people and our business, and what we're doing to respond.
Please stay safe and keep wellness in mind.