2020/12/09
In this CEO Update from Doug Ettinger and a video message from Jean Caron, General Manager of Finance (Budgeting & Forecasting), they share our November business results and look ahead to our busiest few weeks of the year.
Our business in November
Dear Colleagues,
Our domestic Parcels business grew significantly in November – a strong kick-off to our busiest season of the year. Canadians rely on Canada Post every peak season to deliver the holidays, but they're counting on us even more this year because of COVID-19 restrictions on in-person shopping in many parts of the country. Thank you so much for your hard work and your dedication to serving Canadians.
These approximate figures provide a snapshot of our volumes in November, compared to November of last year: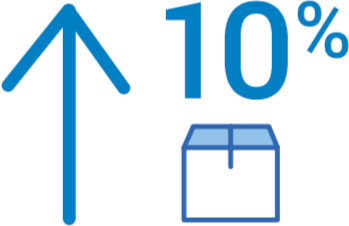 Parcels volumes increased about
10 per cent year-over-year, with continued strong growth from smaller and mid-sized parcel customers as well as our outbound business. Domestic parcels volumes grew nearly 25 per cent compared to November of last year. However, the overall growth in parcels was affected by a significant decline in inbound items due to a lack of air service, particularly out of China. Our efforts to advance Christmas shopping appear to have been working, as we saw significantly more retailers advertising sales and shop-early messages well in advance of traditional Black Friday sales. We are hopeful these efforts will help smooth the curve of traditional online shopping during peak. However, we are still expecting a challenging peak season and are grateful for the efforts of all of our employees to deliver the best holiday season possible.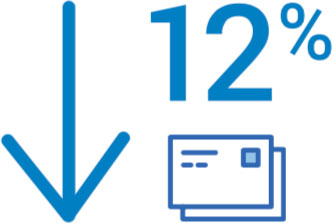 Lettermail volumes decreased about 12 per cent compared to November of last year. Lettermail erosion continues to be higher than what we were experiencing pre-COVID. The year-over-year decline in November was also influenced by a large one-time mailing that happened in 2019 from one of the large banks. We have been seeing better performance in our Retail channel, as consumers have been sending more letters than we would have expected. We have seen favourable reactions to our Write Here, Write Now campaign, especially with our target audience of younger Canadians. The campaign encourages Canadians to share their heart with someone through a letter, especially during these difficult times when we can't be there in person. We've seen more than 4 million active interactions – which is the total number of times people have engaged with the campaign either through clicks on online ads, video views, likes, shares and opening emails. The campaign has resulted in some extremely positive shifts in how people perceive our company. The communications have connected with Canadians on an emotional level and left them with a more favourable view of the company. The campaign has also demonstrated a consumer shift toward letter writing. Our early research suggests one in four consumers who saw the campaign were inspired to write a letter in the last month, while 8 in 10 people indicated they would definitely or probably write a letter.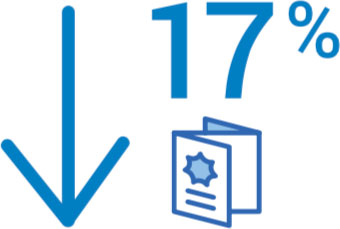 Direct Marketing volumes declined about 17 per cent year-over-year, which is a marginal improvement over the erosion we saw in October. Marketing programs from real estate, Costco and charities contributed to the results. However, as we enter into the height of peak season – and with further retail restrictions introduced in certain markets – we are seeing fewer DM programs from retailers than we normally would at this time of year.
Thank you for all you're doing to stay safe and provide an essential service to Canadians. Employee health and safety continues to be our highest priority. It's important that we all remain vigilant about safety as we work through the busiest time of the year. Please also remember to take care of your well-being. The Employee and Family Assistance Program is available 24/7 at no cost to you and your family.
Please continue to make it safe, make it home, and keep wellness in mind